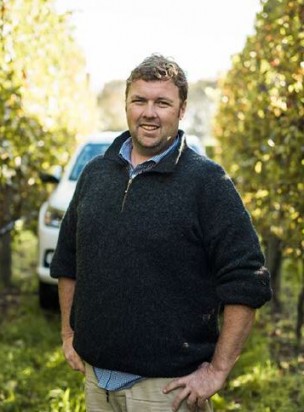 At an early age Rory's interest in working with nature was ignited after seeing healthy citrus and avocado trees as a result of his father's home-made biodynamic preperation aplications. Later, a fascination for the transformation of grapes into wine on a trip to Hunter Valley prompted Rory to sign up for a viticulture and winemaking course at Tairawhiti Polytechnic.

At the end of the course, Rory went on to work for biodynamic vineyard pioneers, James and Annie Millton for over 14 years. After a stint in a winery in Western Australia and four vintages and a spring spent at Californian organic winery Masut, Rory studied organic and biodynamic theory and practice at Taruna, a Rudolf Steiner-based training centre back in Hawke's Bay.

A permanent opportunity at Masut presented itself but with his first child on the way, Rory was keen to stay in Gisborne to be close to family.

Keeping it local, Riversun's sustainable direction appealed and Rory joined as Viticulturist in 2016, responsible for the day to day health of the mother vines and the baby grapevines from pre-planting preparation through to lifting. Bringing a proactive approach and his experience of managing vineyards using biodynamic and organic principals, Rory also spends a lot of time in client's vineyards checking on vine health.

"One of the drawcards to Riversun was the resources and access to the science to be able to prove biodynamics actually works," says Rory.

When not working amongst the vines, Rory's spare time is spent golfing, on the ocean and being a new parent to 15 month old Tom, with partner Carrie.
CONTACT
rory@riversun.co.nz
0800 11 37 47
027 940 2904